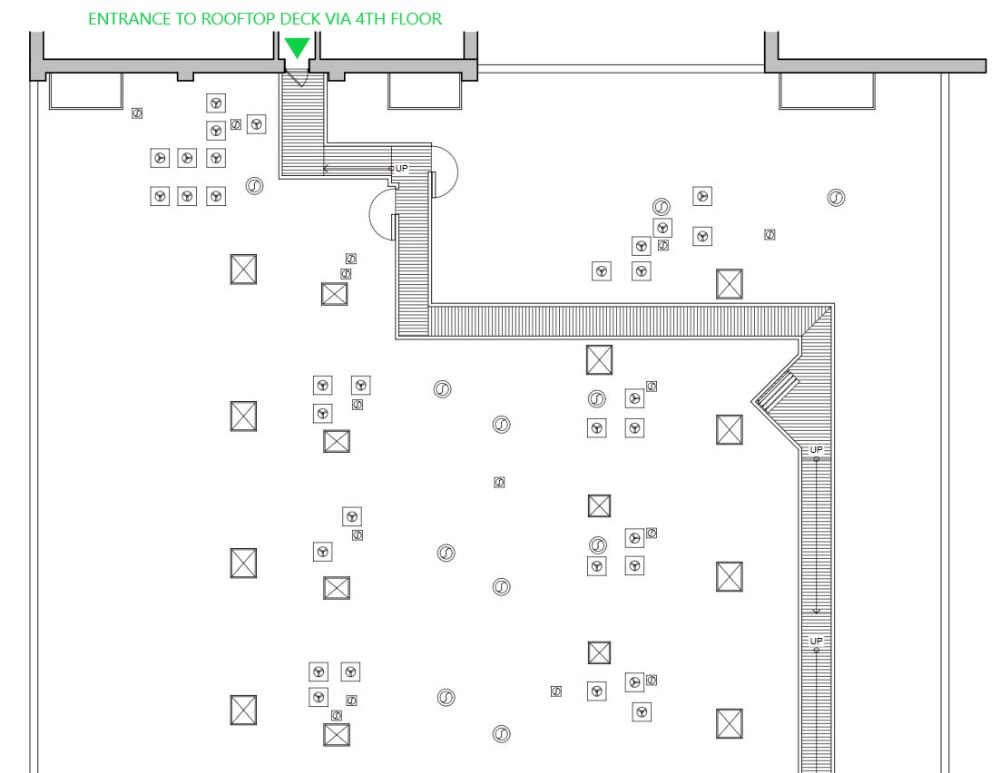 NOTE: INTENTIONAL SPACE BETWEEN 2 GRAPHIC IMAGES OF BLUEPRINT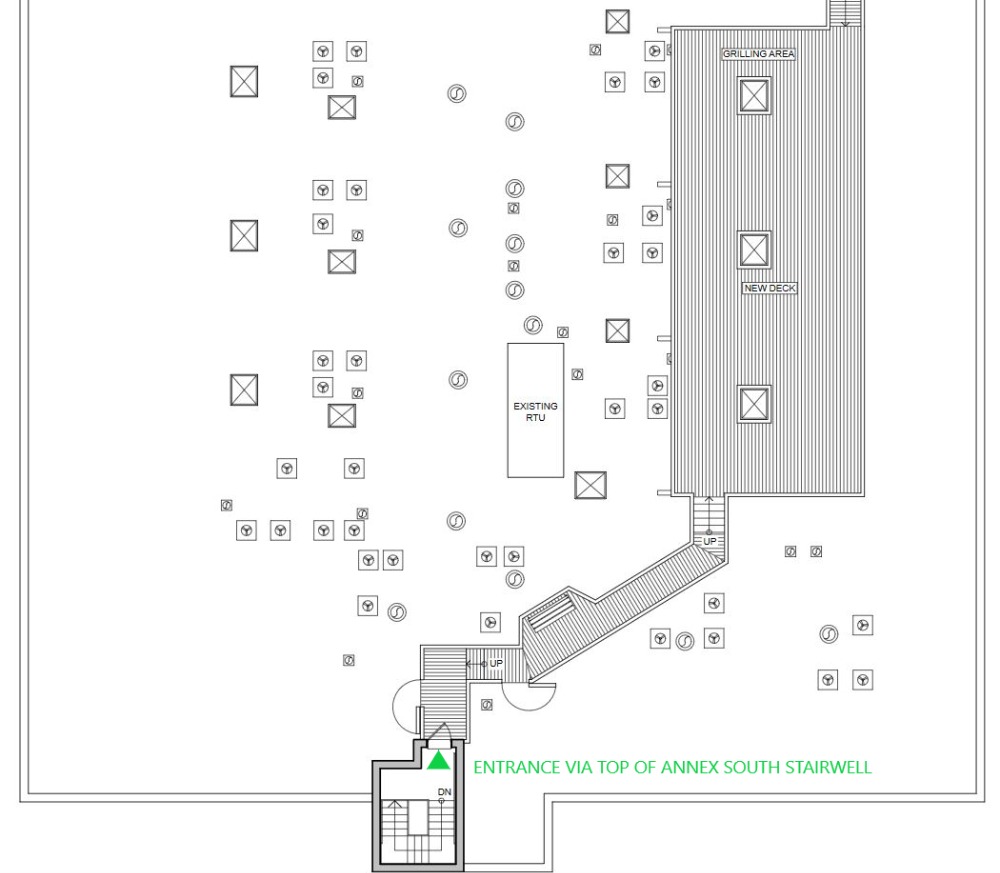 11/20/2020 - New Drawings. Wanted to share the final drawings that have been sent to the City of Chicago for approval. The rooftop deck will be made of composite decking and have two entrances; one at the west end of the 4th floor hallway, and one at the top of the Annex South (AS) stairwell. We will provide an update status when there is new information available.
11/10/2020 - This is a new page to provide rapid updates on the progress of the approved Shoemaker Lofts rooftop deck. As of right now, the project is in the permitting phase - as soon as approval is given by the City of Chicago, we will provide updates and additional information in this section.