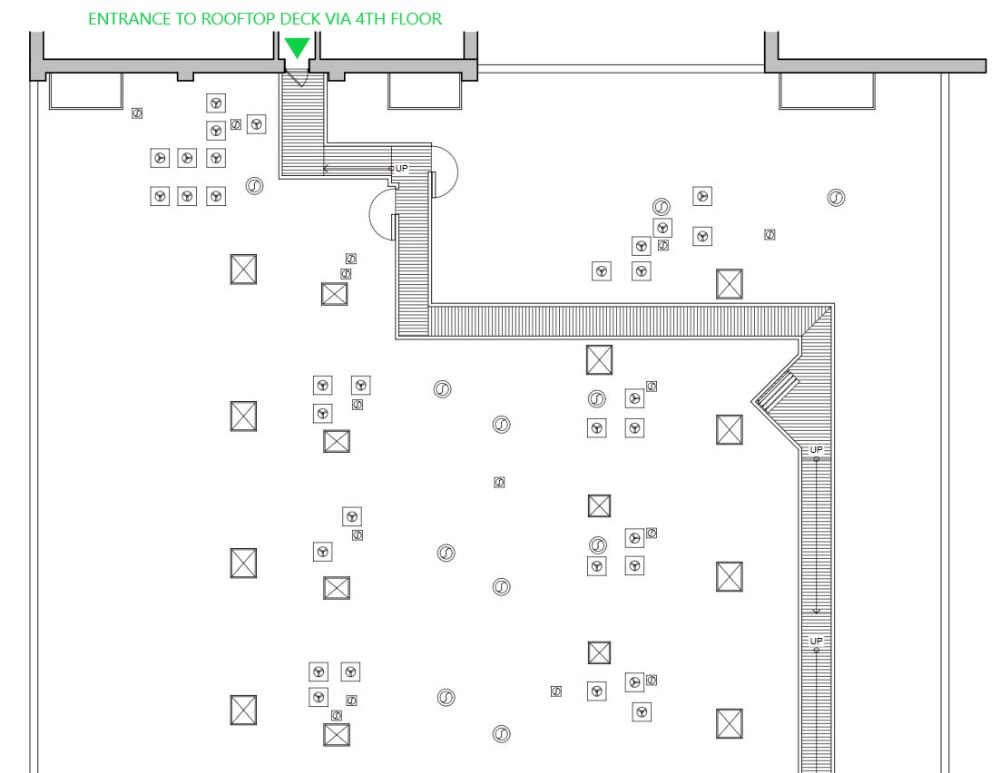 NOTE: INTENTIONAL SPACE BETWEEN 2 GRAPHIC IMAGES OF BLUEPRINT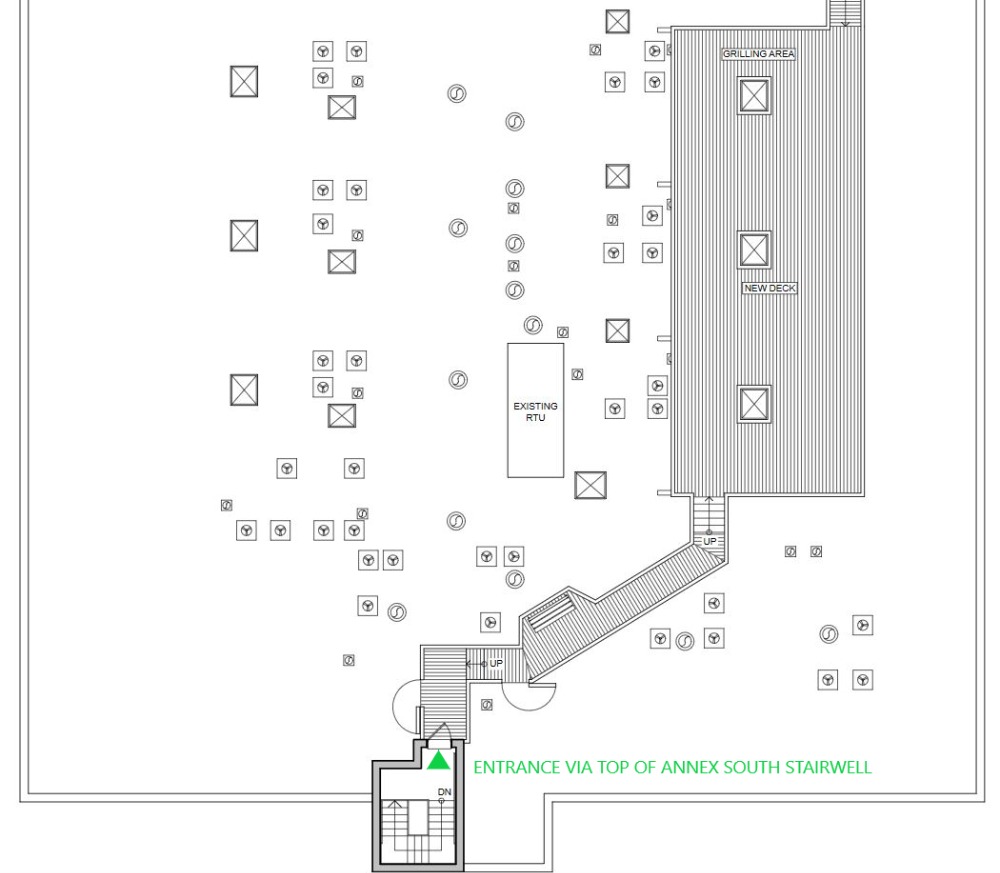 4/7/2021 - Rooftop Deck committee. The board is forming a committee to provide input and selections on building material colors and finishes during the construction process. An email has been sent out to homeowners registered on the website for sign up information. The deadline to signup for the rooftop deck committee is 4/21/2021.
4/1/2021- Build-out vendor visit. This morning, one of the vendors bidding on the build-out of the rooftop deck came for a visit to survey the footprint of the proposed deck. We should be receive their bid sometime next week. Once the city of Chicago gives final approval, we must select a vendor for Build-out in order to issued permits. As soon as we have new information, we will share ASAP.

3/22/2021- Our engineering firm is stating that we should hear from the city within the next few weeks on final approval. As always, we will update you here as soon as we have new information.

2/17/2021- All city departments have reviewed the submitted plans. The final requested modifications are being submitted by our architect this week for final approval.

1/6/2021- The City of Chicago's Zoning and Planning Departments have approved the submitted plans.  The approvals are now making their way through Architectural and Structural review. We will continue to provide updates as they become available.


12/8/2020 - Partial City approval - The City of Chicago has approved the new design drawings. We are awaiting for approval on the supporting steel structure, which is the last part of this process. Once the supporting steel structure is approved, our steel vendor will start procurement of necessary materials. This will be followed by the installation of the steel structure on the southeastern section of the annex rooftop.

11/20/2020 - New Drawings. Wanted to share the final drawings that have been sent to the City of Chicago for approval. The rooftop deck will be made of composite decking and have two entrances; one at the west end of the 4th floor hallway, and one at the top of the Annex South (AS) stairwell. We will provide an update status when there is new information available.
11/10/2020 - This is a new page to provide rapid updates on the progress of the approved Shoemaker Lofts rooftop deck. As of right now, the project is in the permitting phase - as soon as approval is given by the City of Chicago, we will provide updates and additional information in this section.